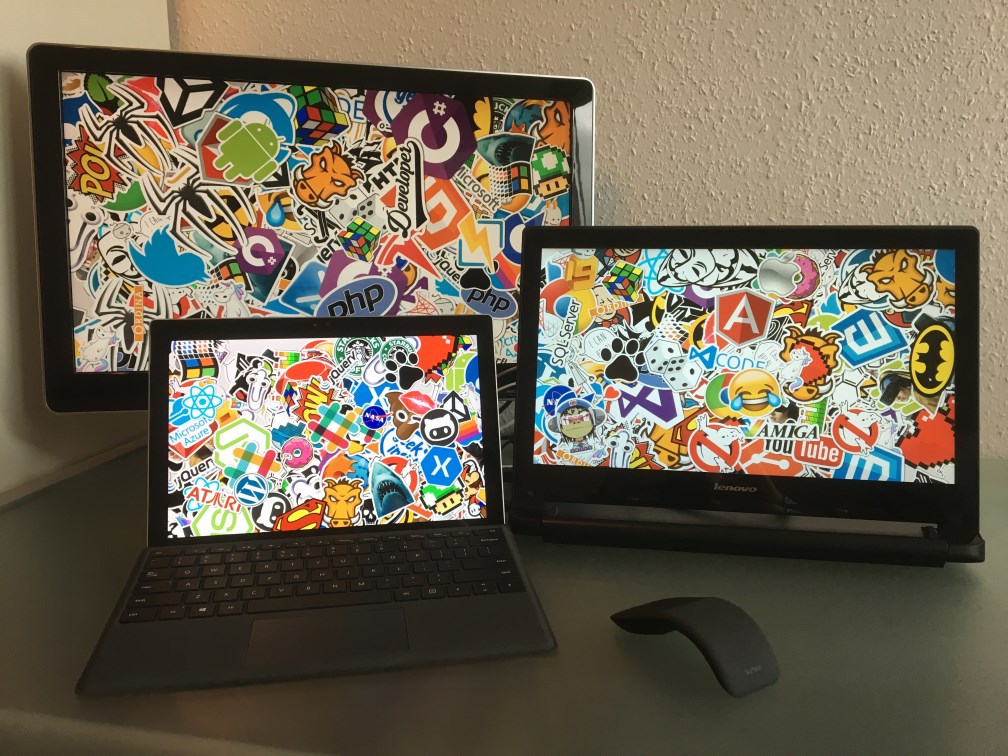 With my Stickers Screensaver you can stick hundreds of cool stickers on your laptop without making it sticky!
Download it here and unzip it anywhere on your hard drive.
Richt-click the .scr file to install the screensaver.
You can select 4 sticker sets: Developer, Microsoft, Miscellaneous and Retro
More sets will follow!
The source code is on GitHub.
Have fun!