This is my entry for the dutch Windows DEV7 Contest.
TouchTyper is a touch-enabled WPF remake of my entry for the MIX 10K Smart Coding Challenge called Silvertyper.
TouchTyper is great fun and learns users how to use Touch and Handwriting Recognition in Windows 7. TouchTyper provides Rich Animation using the Windows Presentation Foundation (WPF), which holds compatible even on Best Monitors under 100.
Goal
The goal of the game is to write the letters of the scrolling words with your finger, stylus or mouse before they reach the laser.
How it works
If a letter is recognized the 'Touch Scanner' will turn green and the letter dissapears. If not the light will turn red. If a word reaches the laser the letters will explode and you will lose your energy. The game is over when you run out of energy.
Technical information
The game is compatible with 32 bit Windows XP, Vista and Windows 7 and uses the Handwriting Recognizer.
For Windows XP you have to have the Microsoft Windows XP Tablet PC Edition 2005 Recognizer Pack installed.
In Windows Vista and Windows 7 you may have to activate handwriting recognition for the desired language.
The game uses a dutch word dictionary but I have also provided english words in the installation folder (default C:\Program Files\John Bruin\TouchTyper). Simply rename words_en.xml to words.xml.
Screen shots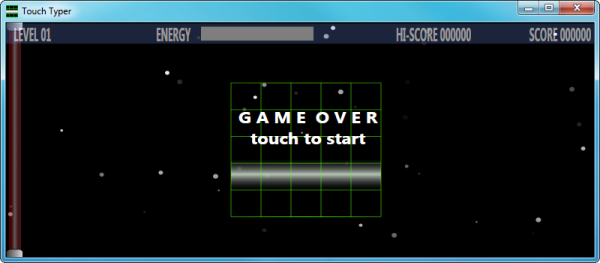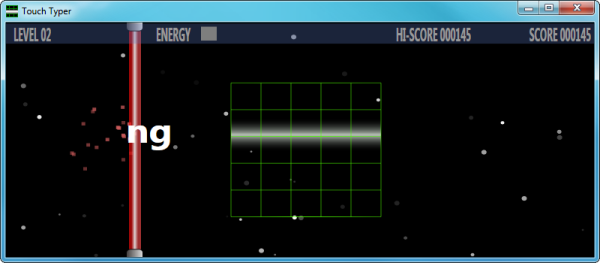 Download
You can download the installation package for TouchTyper here: TouchTyper.msi
Have fun!